Enlisting a towing service to move your vehicle requires some trust.  Smart customer don't hand over their keys to just anyone.  They need a towing company that has the experience, the equipment and the reputation for the highest quality, and safest tow. 
If you need your car, truck or two-wheeler moved for any reason, be-it for an accident, a breakdown or a long distance tow, count on Trustworthy Towing Company to get the job done right – and at a price that's easy on the pocket-book.
The folks at Trustworthy Towing keep their cars pretty clean and well maintained.  We make sure to service them at the appropriate intervals and we even change the oil every 3000 miles.  Do you think we're immune to needing Roadside Assistance?  Absolutely not!
Trustworthy Towing has been in the business for over 20 years and we understand that even the best maintained vehicles can experience a unplanned breakdown, flat tire or dead battery.  We also understand the urgency in these situations require immediate assistance.  That's why we strive to offer the fastest 24-Hour Roadside Assistance services in the Charlotte Metro area.
In need of a Tow Truck in the Memphis, Marion, Southaven or surrounding suburbs?  Have questions on our many service options?  Start the process by giving us a call directly at (901) 401-4025 or by reading our website's articles about what to expect during a towing service call, where we cover safety considerations during a service call, costs you should expect and more details on the types of services we cover.
Click here to find out more…
Memphis' 24-Hour Towing Service Connection

In need of a reliable towing company in the Memphis area? Look no further than Trustworthy Towing Service, Memphis TN.
Located centrally in the heart of our proud city, we go through great pains to ensure we are where you're at in the shortest amount of time. How do we do it? Through a fleet of versatile trucks, 24-7 availability and trained professionals – we've got the tools, and know-how to make it happen. All at prices that are extremely competitive.
Feel free to give us a call at 901-401-4025 and one of our knowledgeable Memphis towing service reps will gladly help to get you the answers you need.
COST EFFECTIVE
FLATBED TOWING SERVICES AT A FLAT RATE
THE TRUSTWORTHY TOWING BLOG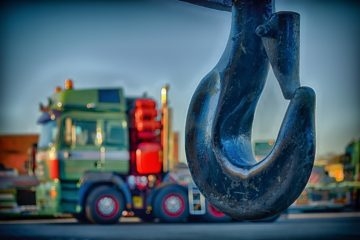 Safety Tips For Tow Truck Drivers
Working as a tow truck driver is by no means an easy job – you have to be on your toes all the time plus deal with the physically demanding and emotionally draining routine. As a tow truck driver you [...]
Read more
24 HOUR EMERGENCY TOWING
TOWING SERVICES WHEN YOU NEED IT MOST